We moved on August 15, 2011. Our things were packed, loaded, and driven 950 miles to our new home. It didn't take long to start sorting through everything and figuring out where it should go. Days went by and I realized I had not seen my set of Bible Encyclopedias. I hadn't owned them very long when we moved, I had purchased them at a church rummage sale for $.25 each, for $1.00 I bought all they had and was so happy. I loved these books and had imagined all the ways I could use them in my new design. But where were they? I had looked in every box. Did they fall off the truck? I've thought about them often and wondered what could have happened to them.
Today, I was looking for a picture frame that I had bought and never used. I knew it was in my "decor closet" so I began to look. It wasn't exactly where I thought it was, I ended up digging into a box FULL of picture frames and guess what was at the bottom of that box! My books!
I immediately found a spot for them, however, I don't know if they will stay there long term.
This vignette is on top of a small bookcase in the office area of my living room. I plan to paint it soon and will share once it's done. I think the new paint will only enhance the look of these items.
I picked these up at TJ Maxx for a couple of dollars a piece.
Fake plant is from Wal-Mart
I love the look of the old books and am definitely on the look out for some more.
Linking to the following:
http://frommyfrontporchtoyours.blogspot.com/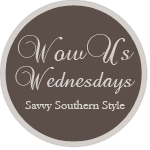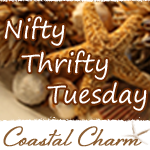 From My Porch to Yours - Treasure Hunt Thursday